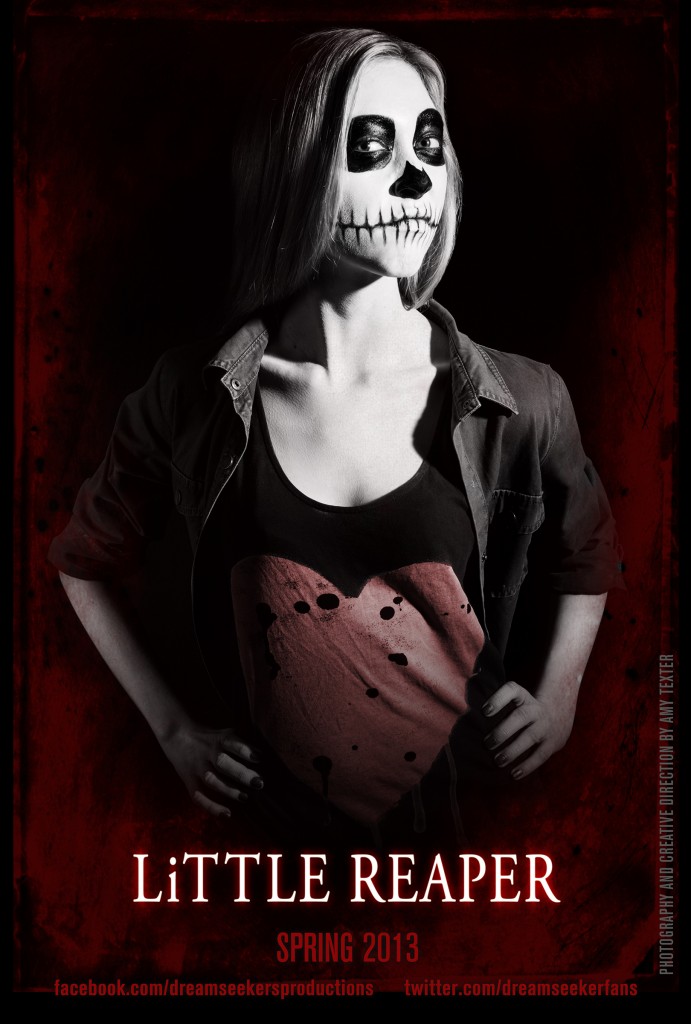 With a distinct, most appropriate Rod Serling style he said, inflecting just the right words, in just the righ way: "Here's a tale from beyond that Space Jockey Reviews has watched since it was…but a premonition, a mere mystery of images and promotional stills yet unknown! Yes, on the radar for some time now, LITTLE REAPER has emerged, finally, in our world, showing her terrifying but alluring self in posters and screen shot teasers galore. So, get your good luck talismans ready! You'll need them! Be ready to ward off omens, spells, superstitions and sundry scares still to seek unsuspecting souls! You'll be attracted to this one; trust me! Yes, like a proverbial moth to the flame (of perhaps Hell, in this case), you'll be without defense, drawn to what may well, or worse yet, kill you–prematurely, or more efficiently, just in time! Scythes be damned! The LITTLE REAPER has arrived!" 😀
LITTLE REAPER, currently in post production, is the latest film from Dream Seekers Productions; it's a quirky horror/comedy about the Grim Reaper's difficult teenage daughter. Sound interesting? Of course it does! That news alone, in a single sentence, is more than enough to fuel rockets at Space Jockey Reviews. The countdown has begun!
LITTLE REAPER stars Athena Baumeister and John Paul Ouvrier, with John Michael Herndon, Katharine Stapleton, Allison Ashley Arm, Katy Townsend, and Sorsha Morava. It's written, produced, and directed by Peter Dukes of Dream Seekers Productions, executive produced by Danny Derakhshan, and associate produced by Melissa S. Cottingham, Shane Mehigan, Colin Mehigan and Justin Caustillo.
Stay tuned to Space Jockey Reviews for latest LITTLE REAPER news, trailers, movie stills, and more! Of course, a movie review is a sure thing too! In the meantime, check out the great photos below! 😀
Now here's a LITTLE REAPER poster to remember!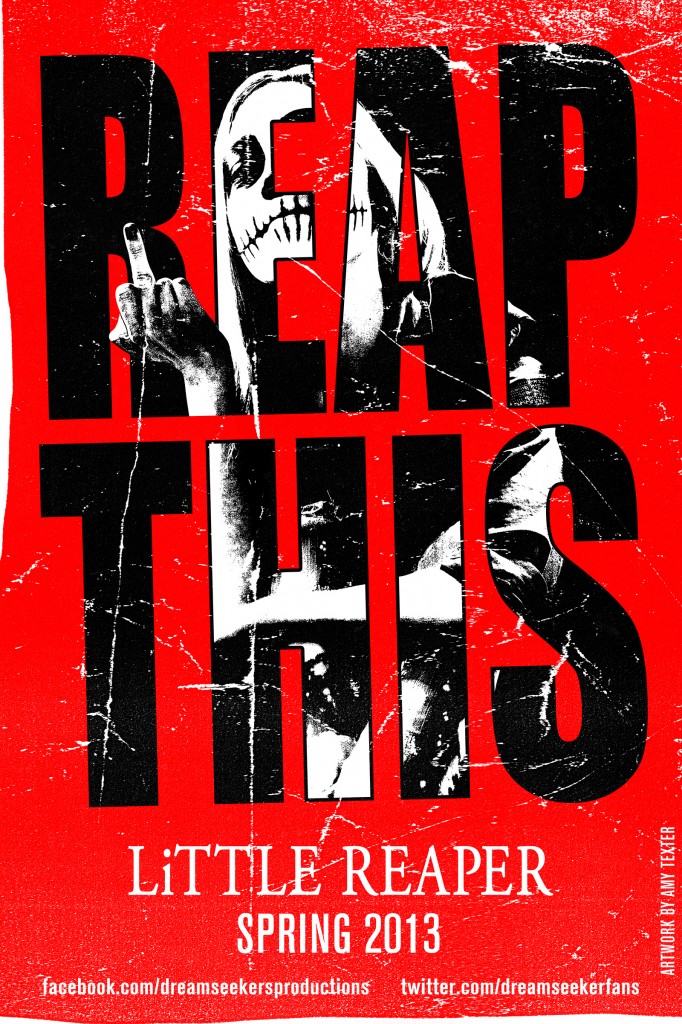 Like Dream Seekers Productions on Facebook
Follow Dream Seekers Productions on Twitter

Check out the official Dream Seekers Productions website!
You may also like these!