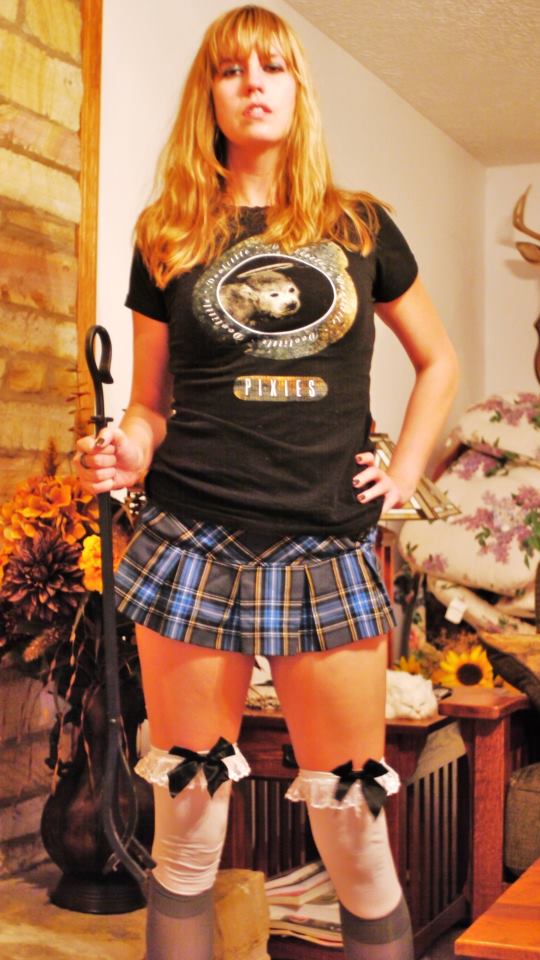 I attended the Fright Night Film Festival and Horror Convention in Louisville, Kentucky last Saturday and had a bloody good time, as usual. On this occasion, however, my list of favorite things done was topped with something extra special. I had the pleasure of hanging out with, and interviewing, Missy Dawn, aka the beautiful but dangerous Pig Girl of hillbilly horror and backwoods slasher fame. (The Halloween panel discussion and Body Art Contest with Missy were a blast!) Yes! Pig lovers across the universe are already squealing about the interview that's easily ten rockets!
What's better? Contrary to Missy's on-screen, serial-killing persona, she was as down to Earth as a Space Jockey on leave, after a light-years journey away. Yes! Never has an interview been more enjoyable, laid back and filled with humor to rival the best comedian. (From the time I sat down at the Galt House Hotel and turned on the camera, I felt I'd known her for years–with no hyperbole here!) What did we talk about? A full barnyard of topics were covered, in an interview all the better for its spontaneity. Included is everything from Missy's beginnings as an actress, to the back-story of Porkchop, to her thoughts as a slasher swine now on DVD and bluray. And yes, as usual, you'll get to know more than what Missy thinks about horror movies! What would you have if Missy fixed dinner (and didn't have you for dinner–wink, wink)? Where would she go if the universe was the limit, and who would she interview if everyone was available? You might be surprised! Could Pigs in Space be the next sequel? Space Jockey Reviews is "rooting" for a yes! 😀
"If I could be Pig Girl for the rest of my life…that would be amazing!" ~ Missy Dawn
How does the mild-mannered Missy (or so she seems) become, so well, the demented daughter of the hog-of-a-murderer named Porkchop? Will Pig Girl have piglets soon enough, suckling for more? Will our serial-killer swine bear sequels to come? Will pork eaters and bacon boys ever be safe again! These questions and more are answered here in a farmer's market of facts, fresh from the film…and the farm! (Yes! Try saying that three times, fast!)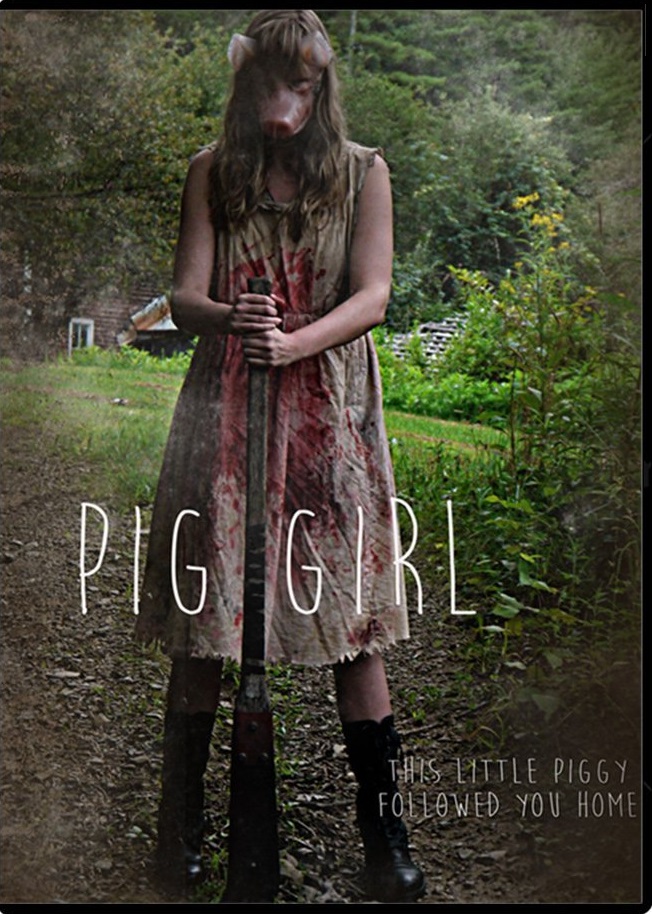 Trust me! If you have anywhere near the fun I had doing this interview, you won't regret a second watching it. What's better is the "totally random" appearance of Missy's costar in Zombie Babies, Dean Stark–another treat you won't want to miss. Oh, and an unruly interruption down the hall is as funny as anything I've seen in interviews. Missy's reactions are truly priceless, and I hereby recommend, based on this, that she consider doing comedy too! (For more, don't miss the outtakes at the end!) Like I always say, when you've got the talent, flaunt it. And Missy has certainly "got it."
"As Joan Rivers once said, 'If you can make somebody laugh, do it'" ~ Missy Dawn
So, don't let your hog-loving hooves wait another second! The beautiful champion of pigs for the slaughter is here, looking for her "pound-of-flesh." Click the start arrow above, and let the squealing begin! Sooie, sooie! 😀
"Like" Pig Girl on Facebook! Get more about the movie on IMDb!
Visit Razor Sharp Studios at www.actionpackedthrillride.com!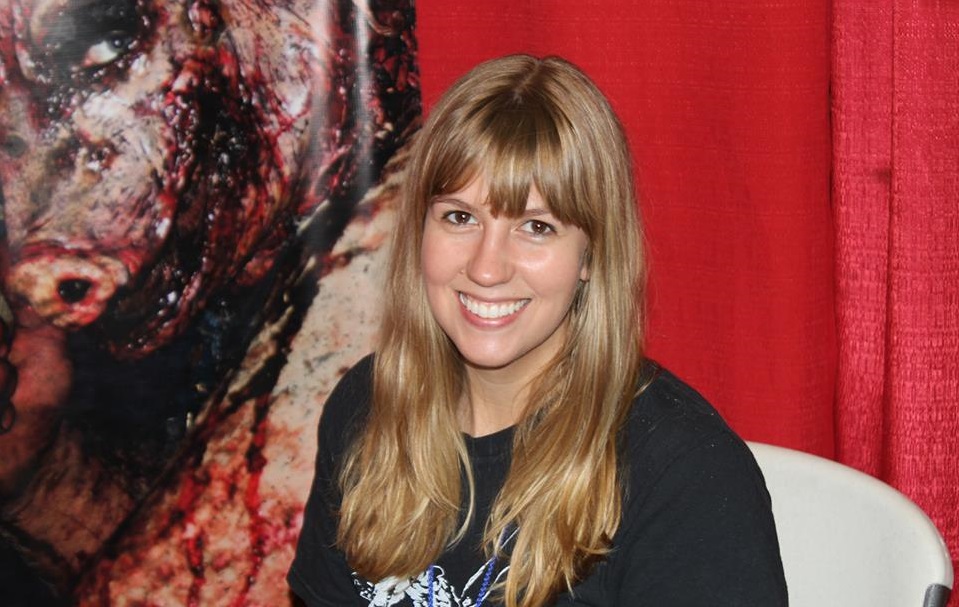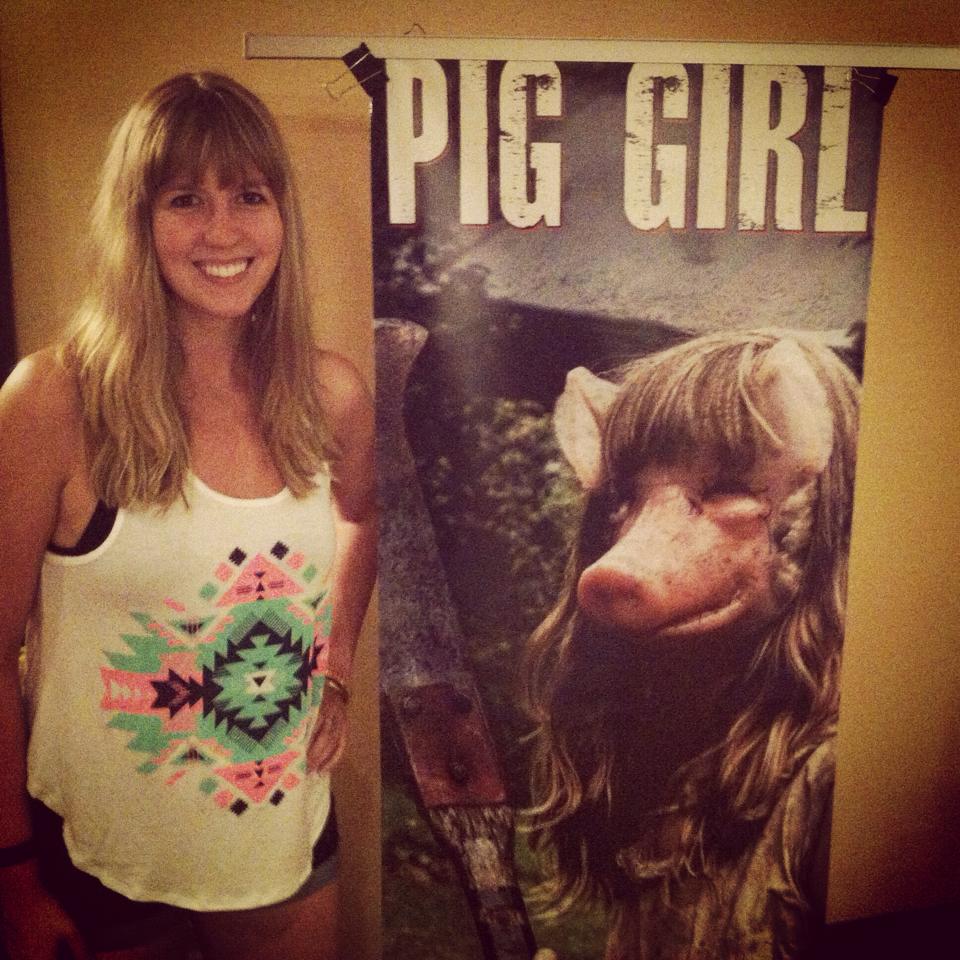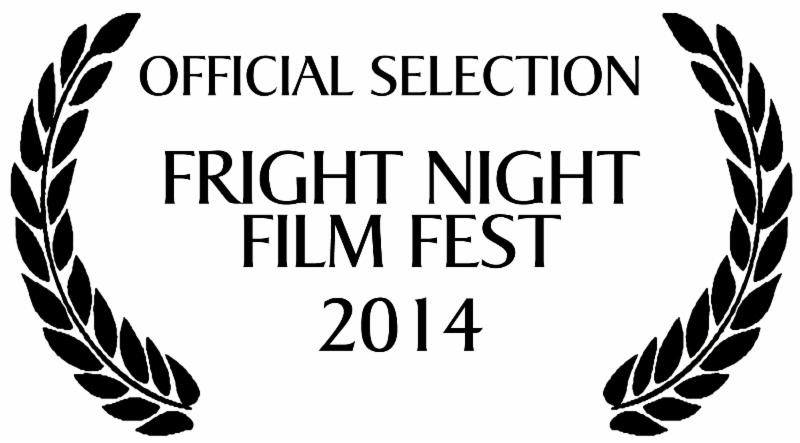 You may also like these!