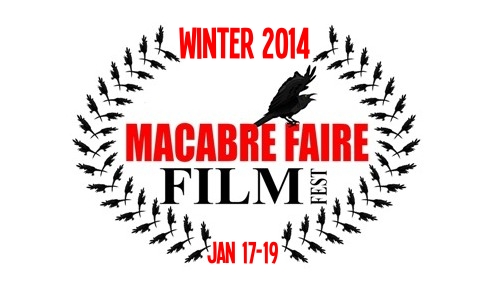 Space Jockey Reviews is proud to announce that our very own Editor in Chief, Chris Rennirt, is a judge for the Winter 2014 Macabre Faire Film Festival.
"TwitchTwitch Productions presents Long Island's only film festival catering to films in the sub-genre categories. This networking haven will showcase independent films from around the world for the 5th Macabre Faire Film Festival and unite directors, actors, producers and fans under one roof for 3 days of movie madness, live band performances and Awards!" ~ Macabre Faire Film Festival
Check out all the latest on the festival's official website at www.macabrefairefilmfest.com. It all happens at the Mill River Manor Best Western Hotel, Jan 17-19, 2014. Get your tickets now, and don't miss it! In the meantime, tease yourself with sneak peeks at the truly sensational cinema showcased! Enjoy! 😀
Also, be sure to check out the list of out-of-this-world judges for the festival! Space Jockey Reviews is there!
For all the latest, follow TwitchTwitch Productions on Twitter!
"Like" the Macabre Faire Film Festival on Facebook too!
You may also like these!