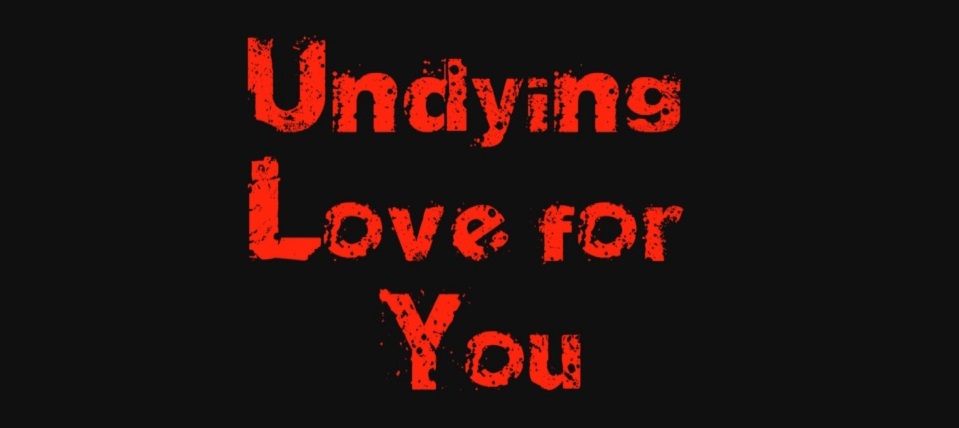 When true love happens, it happens big–one way or another! That's why the arrival of not one but two trailers for the latest Space Jockey Reviews production, Undying Love for You, is not surprising–but instead, an equally huge event anywhere in the solar system!
What's it all about? A happily married man's life is swept into chaos, growing fear and more, after the love of his life is killed in a car accident. With the help of his friend, the lonely husband tries to move on. However, his wife isn't ready to let him go! Yes, this wife is one who gives "loving you to death" new meaning, indeed! Is there a lot more to the story than that? Of course! Isn't there always? And you can bet your last cremation urn or reserved burial plot on that! Trust me! I was there, and helped film the whole cinematic service, performed by a cast of characters far from ready to meet their mortal fates here on Earth–or elsewhere in the afterlife!
Undying Love for You is directed by Lien Mya Nguyen, written by Lien Mya Nguyen and Kennie Combs Jr., with cinematography by Chris Rennirt, Lien Mya Nguyen, and Stacey Gillespie, and edited by Stacey Gillespie. The film stars Lien Mya Nguyen, Stacey Gillespie, Kennie Combs Jr., Chase Dudley, Jessica Fowler, Wesley Allen, Lola Magdalene Scott, and Space Jockey Reviews Editor in Chief Chris Rennirt, as Detective Timothy Price. Be sure not to forget that last name mentioned, as it's really popular here at SJR, as you can well imagine!
Below, are two out-of-this world trailers for the movie! The first is a teaser, created by our very own SJR Editor in Chief, Chris Rennirt. (Yes, he does some editing and movie-making in his spare time too! And, after all, it does take one to know one!) The second trailer is a longer, awesomely done as always, video tour-de-force by the movie's editor and co-lead actor Stacey Gillespie. Yes, two sneak peeks of the same film are officially here for your viewing pleasure–and displeasure–as all good horror trailers should be. Heralding the omen of the feature, is a double glimpse that captures the nail-biting experience awaiting us all in the bonds of love that never dies. In this life or the next, it really doesn't get any better than that! Yes! Keep the dream alive, my fellow film lover; for death lives in nightmares! It cuddles up close, when you sleep and wishes for your company!
Undying Love for You is currently in postproduction. For all the latest about the movie, "Like" the official Facebook page (listed below) and, of course, check Space Jockey Reviews too! We're sort of partial to this one, for obvious reasons! 😀
Check out and "Like" the official Undying Love for You Facebook page!
See all the great trailers and screenshots below!
You may also like these!