As Space Jockeys explores the ever-expanding cosmos of entertainment, we find many stars along the way.  Here's the list!
Superstellar Websites

Space Jockey Reviews – Space Jockey Reviews at www.ChrisRennirt.com!
A Horror-Fying Blog – Horror, horror, horror, and maybe some music tossed in there too!
Blue Girl Productions – "Blue Girl Productions is a DIY No-budget B-movie horror film company run by Nadine L'Esperance." Here's proof that great films can be done on a small budget. 😀
Brooke Lewis – Your one-stop site for all things Brooke Lewis–THE vampiric vixen of horror cinema herself!
Claire Wasmund: Writer/Director – The official website of the ultra-talented Claire Wasmund – writer and director of The Tale of the Heroine & the Cad
Day of the Woman – A Blog for the Feminine Side of Fear
Gore Girl's Dungeon – Hear Evil. See Evil. Speak Evil.
Hayley Derryberry – Visit actress Hayley Derryberry's official website. Also, check out her superstellar video interiew here on Space Jockey Reviews!
Holly's Horrorland – A Collection of Creepy Curiosities
Jessica Cameron – Visit Jessica Cameron's amazing website! See her filmography, her bio, and a gallery of beautiful photos!
Jill Kill's Youtube Channel – The horror! The horror!
Lauren Francesca – Visit the out-of-this-world website of Lauren Francesca (aka Space Girl), star of Muck, and more!
Lissa's Shop of Horrors – Your one-stop shop for all things horror!
Little Gothic Horrors – Are you "smitten with the supernatural and the spooky"?  Check out Emma's Little Gothic Horrors!  There, you'll also find some of the most unique dolls in the known universe…and beyond!
Living. Dead. Girl. – Camie's writing rocks! Check out her awesome website!
Mandy's Morgue of Horror – A horror blog dedicated to the latest horror news, reviews, interviews, and more!
Memoirs of a Scream Queen – "People ask me why I consume my life with all things horror. It's fun. You see some people sew, others golf. Me, I like to see people's insides on their outside." ~ Jenny Krueger *Peace, Love and Necrophilia*
Michele Martín – Visit actress Michele Martín's official website! Michele is always a favorite at Space Jockey Reviews! 🙂
Real Queen of Horror (Website) – "… I LOVE HORROR! If horror was a person, I would so be its friend." ~ Lovely Zena (The Real Queen of Horror)
Real Queen of Horror (Youtube Channel) – "My mother reared me from the womb on dairy and horror, both of which I still hold dear to my heart." ~ Lovely Zena (Real Queen of Horror)
Sarah Schoofs – Visit the official website of superstellar model and actress, Sarah Schoofs!
The Contagious (Podcast Talk Show) – John Horrordude Ginder and Lien Mya Nguen (Space Jockey Mya) interview some of the most superstellar people in the universe! Oh yes…and it's "contagious" too! 😀
The Girl Who Loves Horror – "It needs to be insisted on that horror films are not for the morbid; they're for the life-lovers." – Nigel Andrews
Twisted Twins Productions – "Warning: Explicit Twins!"  Visit the official website of Jen & Sylvia Soska –  writers and directors of American Mary.
Vanessa Morgan – Known as the female version of Stephen King, Vanessa Morgan has just released her screenplay A Good Man, currently in pre-prduction with Radowski Films. Check out Vanessa's website!
Space Jockey Reviews is making its mark in the universe.  Check it out!
Miscellaneous Out-of-This-World Websites
Louisa Villea – See Louisville's Premier Painting/Kentucky's "Mona Lisa" — The Louisa Villea.  It's famous even in neighboring galaxies!
Miss Hannah Minx – See Hannah's JWOW on Youtube!
Rich Thompson Art – Check out some of the best art and writing in the universe!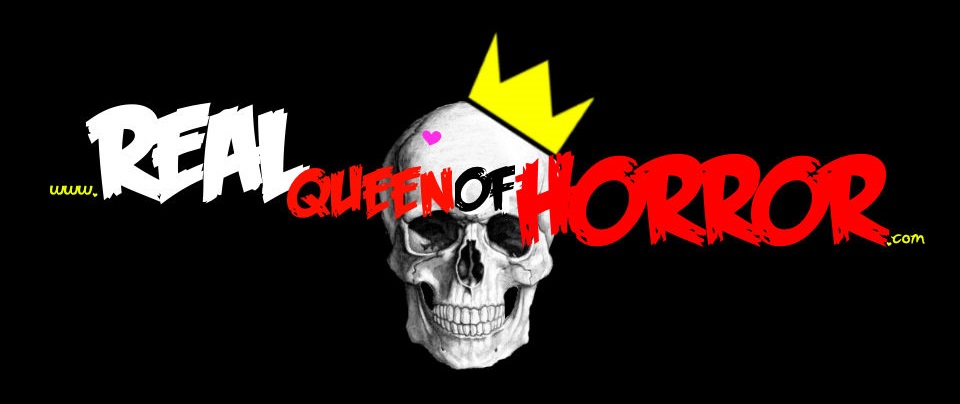 "Creativity is like the universe–expanding, limitless, and beautiful!" ~ Space Jockey Arisu
Like the Links page on Facebook!  Tweet it too!