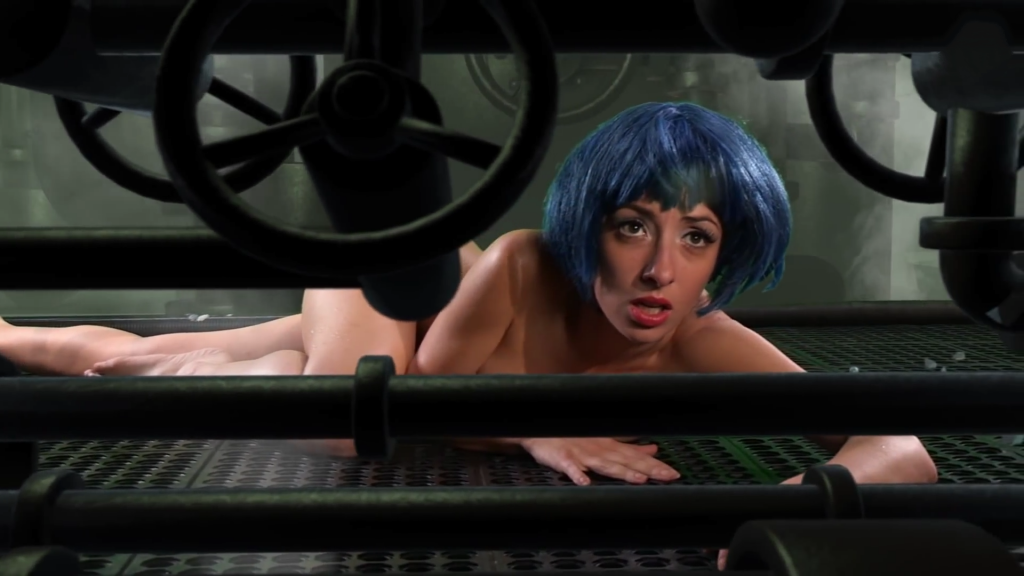 What are Space Girl's origins? Thank your lucky stars! Space Jockey Reviews has it all in the latest episode of Space Girl (aptly titled "Origins"), starring model, actress and SJR favorite, Lauren Francesca! What's better? For the male fans among us, humans and aliens alike (and maybe some females), it's lot! Space Girl is also naked in most of the episode! YES! You read that correctly; she's naked! Our blue-haired beauty crawls for her life, through steam, hotter than ever! The sneak-peak photo above is proof! Au naturel, in her birthday suit, is exactly what we get!  😀
Is there still more? You can bet your last rocket booster! Along with Space Girl's astronomical aesthetics, we get a great new story, slickly produced from the creative geniuses at Barely Political! Yes! Space Jockey Reviews loves a good retro-style sci-fi serial. Space Girl is exactly that! Quick starts, in the thick of action, and cliffhanger endings, along with eye-popping visuals with technicolor saturation is a treat even extraterrestrials can't resist! Yes! That bubble space helmet, sexy boots, and a deadly ray gun in hand make Space Girl a rival even Barbarella would envy! Finally, with "Space Girl: Origins," we get the story from the start–in a spaceship and solar system far, far away!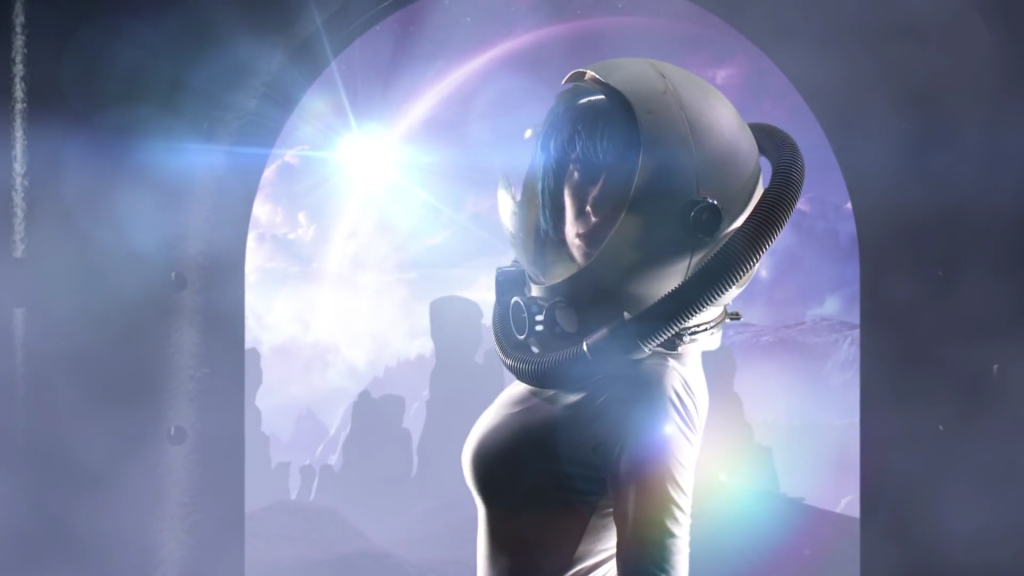 From any good beginning, however, more questions are born! How did Space Girl wind up naked, on the floor of an alien ship? Who is the creator of our beauty from beyond? What was her original purpose, before donning a space suit as a cosmic crusader? Will Space Girl escape the robot monster trying to terminate her? Or, is he just a disgruntled boyfriend looking for a second chance? Can Space Girl escape danger while naked? Can she fight an iron giant while barefoot? Will we see Space Girl totally nude, unfettered by spaceship pipes and sundry mechanical props? Is an army of naked space girls in our video-watching future? Will more than one Space Girl change the fabric of time and space, making clothing obsolete?
Don't waste another atomic second guessing answers! Check out the sizzling screenshots, and click the video start arrow below! This event horizon is guaranteed to suck you in, faster than the speed of light! Stay in orbit afterward, if you can, for a bonus behind-the-scenes romp with our stellar siren – Space Girl: Inside the Helmet! Enjoy! 😀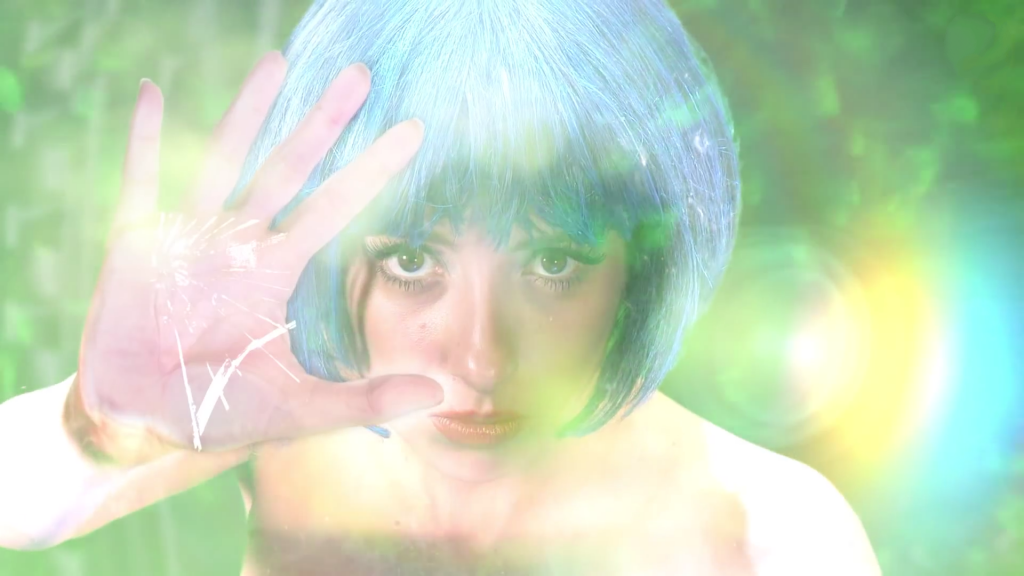 If the screenshots above aren't haven't melted your reactors rods already, here's the feature presentation! Yes! Click that start arrow now for Space Girl: Origins!
Begin the Space Girl journey right here, with Episode 1, on SJR!
Will Space Girl escape Dr. Brain's tentacled trap in Episode 2! Click here!
See Space Girl's rocket-riding finale, in Episode 3! Will she save the Sluggulons?
For a behind-the-scenes romp with our stellar siren, check out Space Girl: Inside the Helmet! It's yet another adventure you won't want to miss!
If you want more Lauren (and we know you do) subscribe to her channel  (iwantmylauren) on Youtube!
Check out Lauren Francesca's Official Website at LaurenFrancesca.com!
Follow Lauren Francesca (aka Space Girl) on Twitter @laurenfrancesca!
Space Girl is brought to you by the creative genius of Barely Political! Check out more Barely Political videos on their Youtube Channel today!
For all the latest, also follow Barely political on Twitter

Yes! You guessed it! Space Girl (aka Lauren Francesca) launches 10 rockets every day at Space Jockey Reviews…easily!
You may also like these!