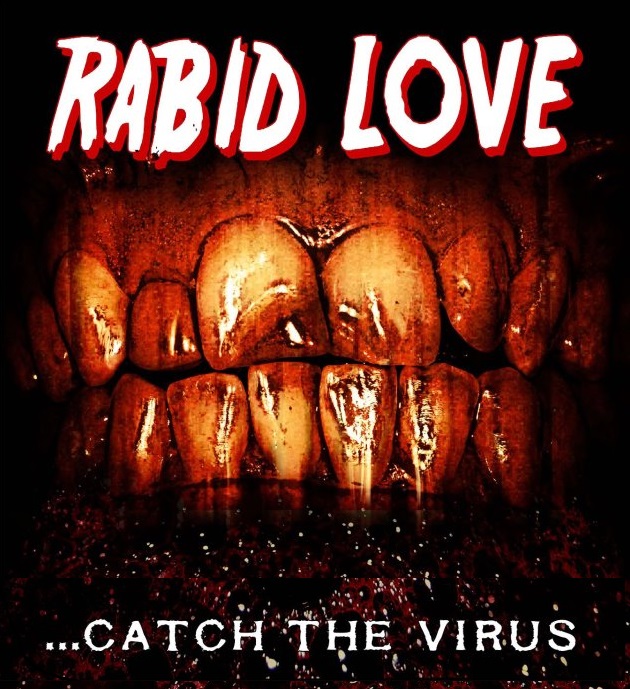 Yes, you read that right! RABID LOVE, the latest film from Paul J. Porter, starring Space Jockey Reviews favorite Hayley Derryberry, is in theaters now! What's it about? "Five recent college grads go for one last vacation in the woods during the summer of 1984, and one of them is infected with a mad scientist's synthetic rabies virus." ~ IMDb. RABID LOVE also stars Jessica Sonneborn, Brandon Stacy, Josh Hammond, Hannah Landberg, Brian Reece, Noel Thurman, Alexandra Boylan, Raquel Cantu, and more.
Horror Society has already said, "Rabid Love looks like it could be a genre favorite for years to come." Barry Morgan, from Max It Magazine says it was "…fresh, entertaining, and captured the spirit of the 80s." So, great reviews are already in!
Check B Movie Road Tour for a theater showing RABID LOVE near you! Of course, Space Jockey Reviews will lay in a course for a screening, and a full review will follow. Stay tuned!
In the meantime, to get yourself infected with the latest trailer below. 😀
And, if you haven't seen the Space Jockey Reviews interview with Hayley Derryberry, check it out below! Here, Hayley talks about all of her short films, RABID LOVE, and a whole lot more! 😀

You may also like these!