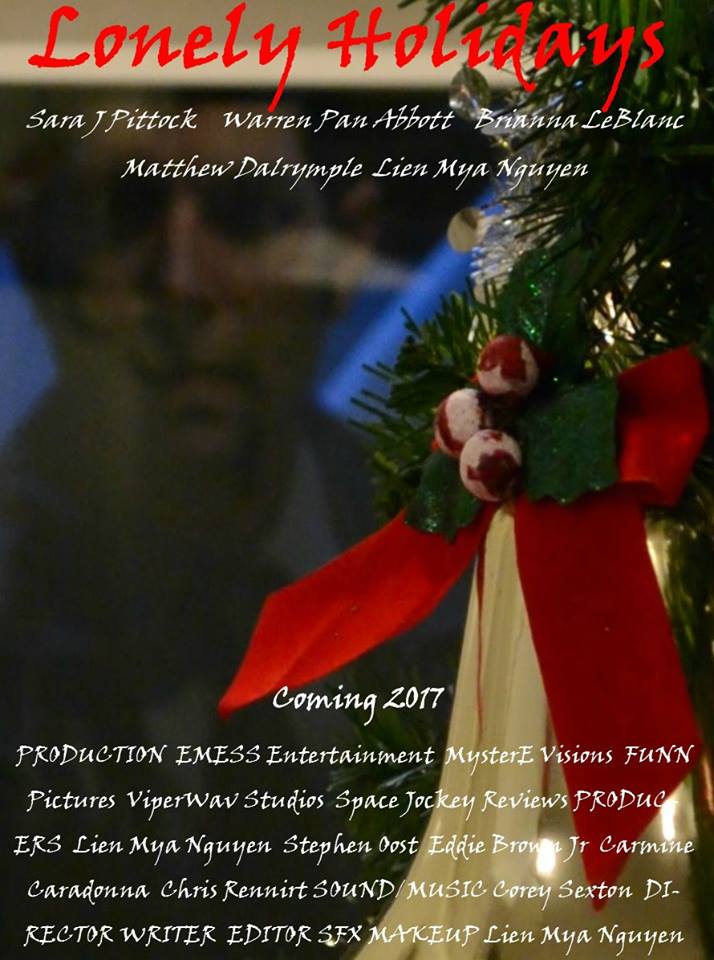 Wouldn't you love to have some company for the holidays?  Wouldn't you like to receive the perfect gift from your special someone?  Wait!  Before you say yes, turn on your brain and think.  Who is it?  How long have you known the person?  Are there safer ways to go about meeting people, and better places to do it?  Like they say, "It doesn't matter where you go in life; it's who you have beside you"…or is it?  These are questions Lonely Holidays (the latest film from writer/director Lien Mya Nguyen) asks, in its slice-of-life way, proposing possibilities to ponder, in a terrifying tale!
Lonely Holidays is the story of a woman (Sara J. Pittock), home alone and lonely during the holidays, doing nothing but cooking for herself.  Yes!  Her friend is out on a date for the evening and, like most of us, she'd rather be doing the same.  What luck…or not?  A call from a boyfriend (Warren Abbott), met online no doubt, and not known well, is temptation to much to resist!  What happens next?  Does Sara do something smart to frustrate fate and foil the future?  Is there really "no place like home for the holidays"?  With no seasons greetings and nothing merry, this holiday horror leaves lacerating lessons!
In the spirit of The Twilight Zone episodes I love, Lonely Holidays ends truncated to leave you thinking, well beyond it's seven-minute running time.  It's a short film with a feature-film punch, giving us more with less–the way it's always done best.  Yes!  I've seen 90-minute movies with slimmer substance than Nguyen serves up in fractions of the time.  A great story in minutes, with smooth edits, leaves no time wasted!  This is one you can watch in between anything you do in your day, busy or not, without regret.  The message is simple but effective, and ever-relevant for the times: "Don't let the lonely holidays drive you to making decisions you will regret for the rest of your life."  Sometimes, being lonely is better than having company…for the holidays or any days!  Lonely Holidays is descent into the banality of madness and longing, taking us ever deeper within ourselves!
Warren Abbott delivers a sinister (and equally nice-guy) performance as a character of the same name–Warren.  From the beginning, as he tries his skills at charming Sara over the phone, we don't trust him.  We feel sure we know something more–a reason to be afraid, perhaps?  Abbott plays it cool and natural, reversing our instincts and directing our thoughts, just as good actors should.  Looking more like Tom Cruise than a threat, he is perfect for the part.
Sara J. Pittock plays, like Abbott, a character of the same name–Sara.  Pittock is effective at portraying just the type of woman we expect to be most susceptible to "lonely holidays," while reminding us of how much we are like her, really.  Pittock achieves the needed effect by neither overplaying nor underplaying the part.  She is Sara, exactly like an ordinary person, reacting to no audience while alone, unpretentious and unaware.  Being so good at being "ordinary," Sara makes the horror all the more familiar and frightening to us, just as good horror always is!
I rarely mention music in short films, but Lonely Holidays makes an exception with a score from composer Corey Sexton.  Here again, a short film has a big-movie feel, with bigger music to match the mood.  In tune with ever-building dread is exactly what it is, tightening the tension even more.  The music is not just in the background; it's in the foreground as well, as a character itself.  Here, the all-important score, often underdone in smaller productions, is outstanding!  It's no suprise that Sexton's contribution gets Lonely Holidays the award for "Best Music" in a short film, at the 2017 Fun Film Festival.
Lonely Holidays is written and directed by Lien Mya Nguyen, produced by Lien Mya Nguyen, Stephen Oost, Eddie Brown Jr., and Carmine Caradonna, starring Sara J. Pittock, Warren Abbott, Brianna Leblanc, Matthew Dalrymple, with a cameo by Lien Mya Nguyen.
Lonely Holidays is the winner of "Best Short Film," "Best Lead Actor," and "Best Music" at the 2017 Fun Film Festival in Miami, Florida.  It is an "Official Selection" at the 2017 Dramatic Shorts and Vietnamese Film Festivals!  Yes!  It's already an award-winning film, with surely more honors ahead.  In the meantime, be forewarned with the possible fate!  Enjoy, if you dare!  Lonely Holidays is here!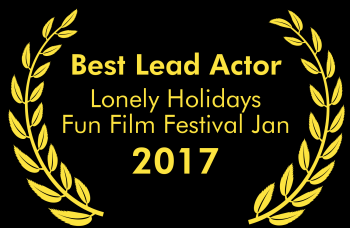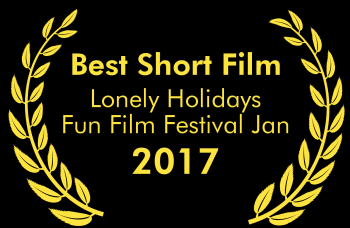 For a description of Rocket Rating 9, click on the Rocket Meter above!
You may also like these!