No, of course, Kayla Perkins (aka Space Jockey Kayla and Space Jockey Reviews' Girl of Gore) isn't really dead. The photos in this post (and elsewhere on SJR are proof that she's as alive and well as ever)! But, she's played the part of a dead victim a hundred times, at least–sometimes even twice in the same movie! Now, our Kayla is also the star of her very own Kindle book too–Kayla Perkins is Dead (by author John Cosper).
From www.amazon.com, here's the description of Kayla's book:
"Most people only die once. Kayla Perkins just turned eighteen, and she's done it one hundred times, sometimes twice in the same movie. She wouldn't trade her film career for the world, she wouldn't mind living past the end credits at least once in her life.

For years, Kayla wished to get her chance to be the hero. Little did she know that chance would come in real life at a horror convention in the south. Surrounded by friends, actors, and a horde of of evil, Kayla must fight for her very life if she wants to live to make another movie, much less live through one.

Will Kayla survive a real life brush with the dark side, or will she play one final death scene? Read on and discover for yourself whether or not Kayla Perkins is dead!"
Don't waste another second on the atomic clock! Check out Kayla Perkins is Dead on www.amazon.com today, by clicking on the link or the beautiful photo of Kayla above (or below)! 😀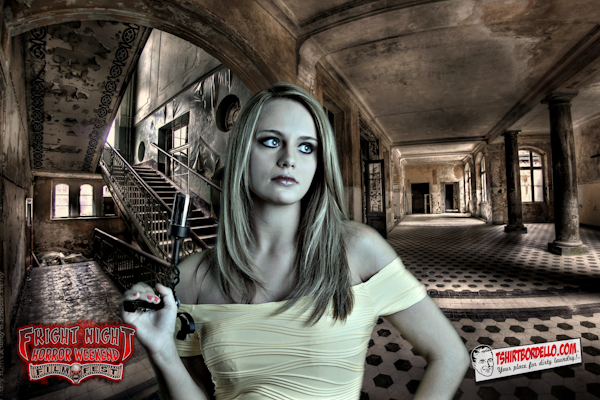 Of course, if all you saw were these photos, you'd be wondering if the title were true: 😀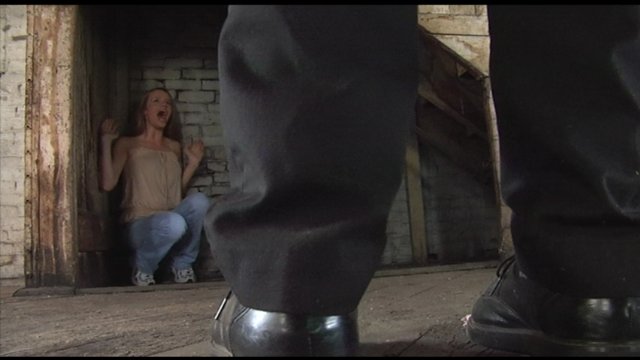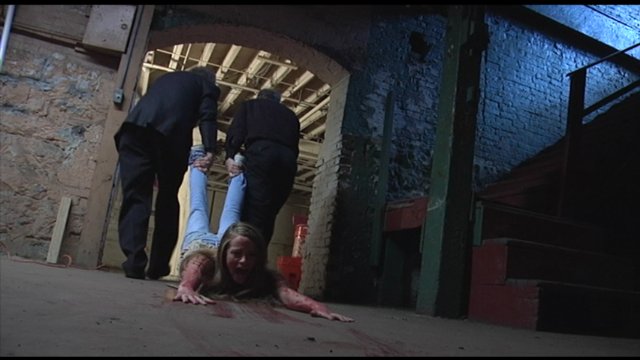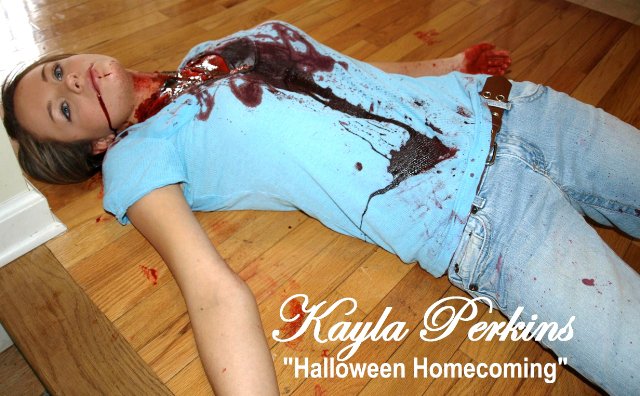 Get your copy of Kayla Perkins is Dead today!
Visit Space Jockey Kayla's page, here on Space Jockey Reviews!
You may also like these!