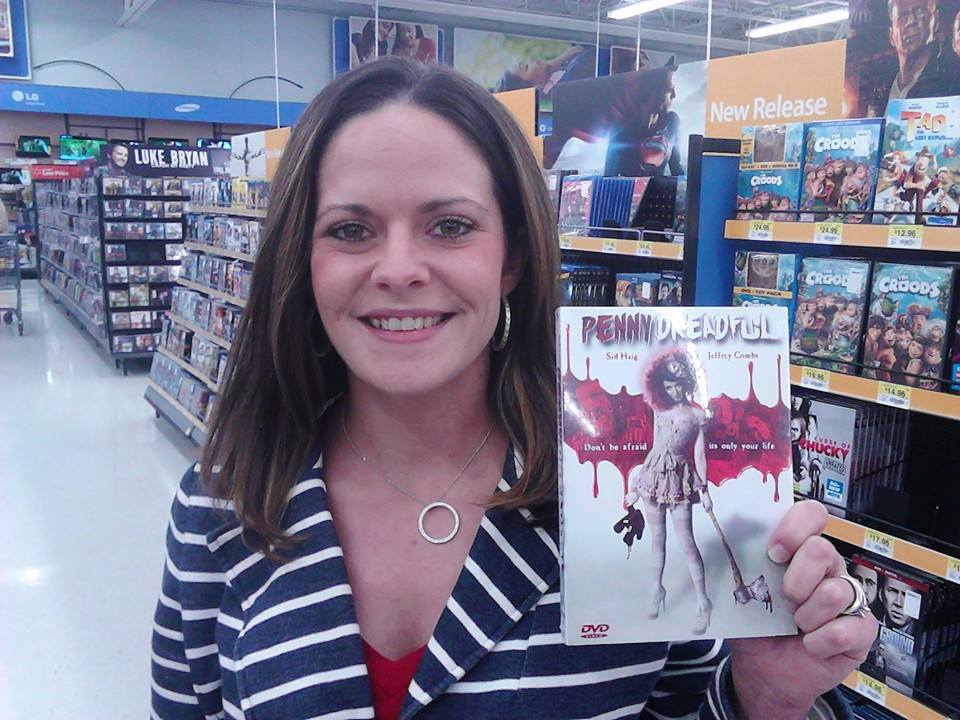 "You're invited to the undead movie party! Don't be afraid; it's only your life." ~ The Penny Dreadful Picture Show
Yes, that's actress Jessica Fowler (Space Jockey Reviews favorite and star of Primate, Past Due, Undying Love for You, and more) holding her copy of The Penny Dreadful Picture Show! Since Space Jockey Reviews Editor in Chief Chris Rennirt has his copy too, a stellar idea just launched–already news beyond the stars! Yes, Chris and Jess are going to review the movie in a special upcoming podcast, sure to be one not to miss. So, fuel your rockets and start the countdown!
The Penny Dreadful Picture Show stars Eliza Swenson (as Penny Dreadful), Jeffrey Combs, Sid Haig, Devanny Pinn, Alexis Iacono, John Wells, Craig Blair, Theodore Bouloukos, Tyler Elliot Burke, and many more! Stay tuned to SJR for the latest! 😀
You may also like these!