"Come to me and stay with me, here inside my dream."
Calling all lullaby lovers and fans of a beautiful voice and a great song! Jennifer Linch sings "Come To Me Lullaby" for her latest film, The Dream, premiering on the red carpet February 7th! Having heard the song, Space Jockey Reviews can confirm, beyond a doubt, that this is one humans and aliens alike will want on their Ipods, Ipads, Galaxy Ss, PCs, phones and tablets. Yes! Thanks to the stellar reality of cyber space and digital dreams come true, you can own The Dream's theme song–"Come To Me Lullaby" (composed by John Paul Ouvrier)–on iTunes and Amazon soon! Trust us! With Jennifer's beautiful voice, it's one you'll have in your favorites, on repeat play to infinity! Yes, Jennifer, we will come to you and stay with you, inside your dream…happily! 😀
"WARNING: Don't listen to my 'Come To Me Lullaby' in the car, because you will fall asleep. Seriously!" ~ Jennifer Linch
What's better? A lot! "Come to Me Lullaby" is available in English and Vietnamese languages! Yes! If you speak Vietnamese (or even if you don't), you'll appreciate the multi-lingual lyrics as part of the rhythm. Whether "Come to Me Lullaby" or "Hãy đến với tôi ru," you'll love it just as much. We guarantee it! Sự hài lòng được đảm bảo!
The Dream is a martial arts/comedy fantasy film starring Jennifer Linch,  Dustin Stern-Garcia, John Paul Ouvrier, Marty Fallor, Apollo Askew, Rochell Leslie, and Morgan Macedo. It's written, directed and edited by Jennifer Linch, from Sunshine Pictures. "Come to me Lullaby" is produced by Brad Johnson, with a music video shot by Morgan Macedo. Jennifer warns that her lullaby will put you to sleep; but, that's exactly what the best lullaby should do. Just take her final advice. Don't listen to it in the car, while driving!
"When she says she works at the smallest details for hours on end, it's true. Here she is in the studio, working on the details of her soon to be released song, which by the way is up to 44 tracks of music. That's a lot of mixing!" ~ John Paul Ouvrier



For more Dream-related articles, interviews, behind-the-scenes features, bloopers and more, click on the links below! Stay tuned to SJR on Twitter and Facebook for exact release dates for "Come to Me Lullaby." Also check Jennifer's Facebook and Twitter pages for all the latest, straight from the artist herself! With Jennifer, there's lots more to come, and Space Jockey Reviews will be there…with rockets blasting! 😀
"Be with me here just for me, deep inside my dream."
Don't miss the red carpet premiere of The Dream, at Arclight Cinemas in La Jolla, CA, February 7th, 4-6 p.m. It's sure to be a fantasy to remember!
"Like" Jennifer Linch on Facebook! Check out Jennifer on IMDb!
Follow Jennifer on Twitter @JenniferLinch for updates!
For bonus videos and more, subscribe to Jennifer on Youtube!
Check out the latest about Jennifer on Space Jockey Reviews!
If you haven't heard Jennifer's interview with SJR, click here now!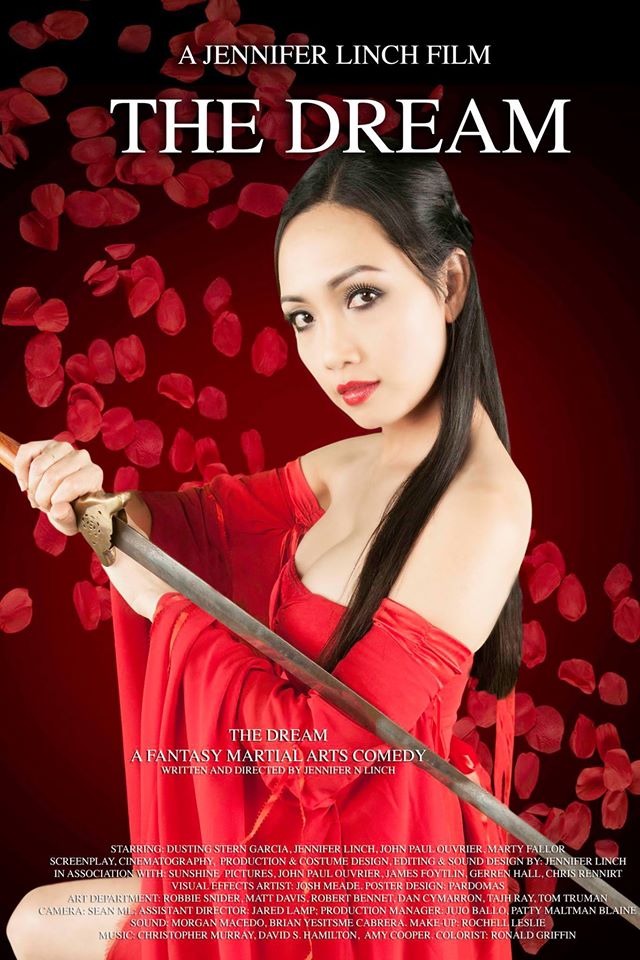 You may also like these!