"Forbidden Forest is a dark fantasy film by Jennifer Linch about love, heartbreak, revenge and magic–a tale of two hearts becoming one and then tragically tearing apart. Set in a fantasy world of princes and a forest like non-other, Jennifer brings to life a stunning visual journey of a beautiful sorceress who finds true love and happiness, only to lose it all and be consumed by grief, sorrow and hate.  In the midst of heartbreak, her miraculous powers become tainted by her endless pain, transforming her into a ghoulish wraith that haunts the very forest she used to protect.  Will she ever be able to break free from her tortured heartache; or will she be doomed to wander the forbidden forest, eternally taking the lives of unlucky travelers who lose their way from the forest's path?
"Forbidden Forest is Jennifer Linch's third film.  Jennifer is an independent film maker who brings her own imaginative style of visual art and story telling to the screen.  With her deep love of cinema, Jennifer's filmmaking style is organic and intriguing, with an emphasis on unique story telling that takes the audience on an emotional and visually stunning journey.
"With other independent artists, actors and crew, we have already filmed all footage and the project is currently in post production.  Our goal with the finished project is to submit to several international film festivals such as Sundance, Cannes, Tribeca and Toronto. Everyone involved in this project strongly believes that this film deserves to be viewed in these esteemed festivals and shared with audiences who appreciate gripping cinematic fantasy, romance and horror.  We gave our hearts, passion and hard work to this project and are proud of the amazing film we have created.  With your help, we can bring this labor of love to the international spotlight and you can be proud to support the arts and independent cinema.
"In order to complete the post production process, we need a professional sound mixer, sound effects, visual effects and a professional editor for trailers.  Once post production is complete, we will need screen time in selected theaters, international promotion and film festival entrance fees.
"Until October, all donors will be entered into a raffle to win the opportunity appear in Jennifer Linch's next production, filming in early 2015 with well known Hollywood actors.
"From the cast and crew of
Forbidden Forest
:  We thank you for letting us share our story with you.  Even if you cannot contribute funds, we still appreciate you as a fellow lover of cinema and would appreciate your help getting the word out there about our exciting project.  Please make sure to keep up with the process on
Facebook
and
IMDB
."
Forbidden Forest is scheduled for a winter 2014 release!
It is written and directed by
Jennifer Linch
, starring Jennifer Linch,
Gerren Hall
,
CG Thomas
, and
Eric Occhipinti
as The Prince, with voice over work by
John Paul Ouvrier
, editing by
Daniel Blantern
, and music by
Jason Citro
. Look for the latest trailers, stills, movie news, behind the scenes exclusives, and more on Space Jockey Reviews!
 Be a part of the magic! Help make it happen for Jennifer Linch and the entire cast and crew of Forbidden Forest! Awesome perks for contributors are also provided!
CLICK HERE TO MAKE A CONTRIBUTION!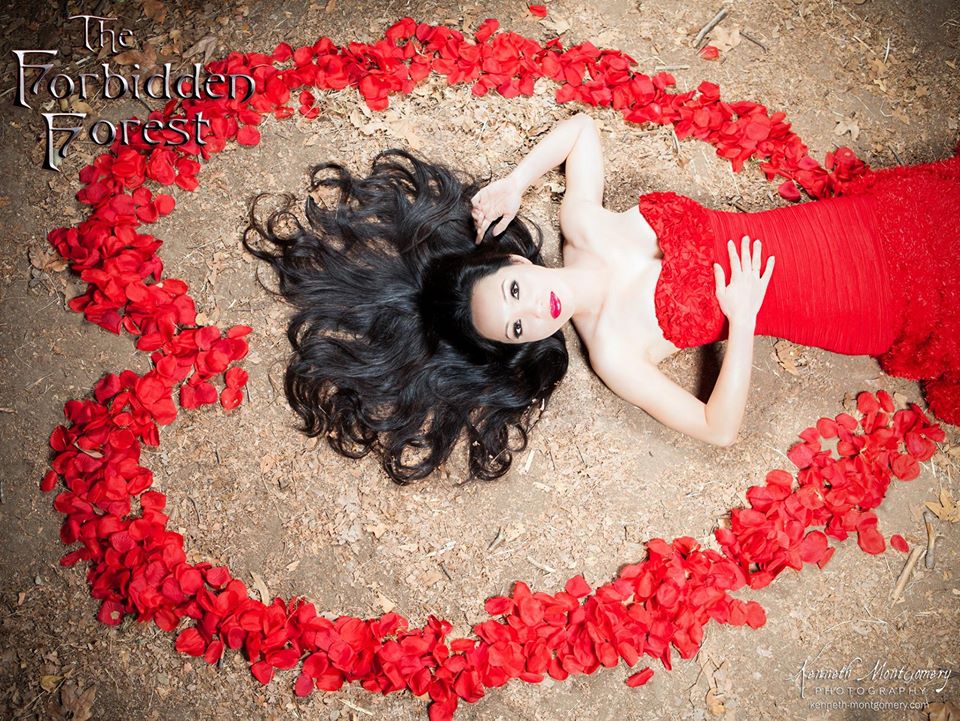 You may also like these!