Space Jockey Reviews has many favorites on our list of stellar sirens and sci-fi femmes of cinema; however, some stand out like a supernova sun, blasting beauty, talent, and energy at light speed, beyond the universe. Bai Ling is, indeed, a one who stands out far from the rest! The ever-elegant actress and model from Chengdu, China recently did an interview for Artist TV (at the Maritim Hotel, in Düsseldorf, Germany), where she shines with personality, charisma and passion purely Bai. Here, she reveals intimate thoughts, with valuable advice on life, love, sensuality, and more. "Life is not all about achievement; it's about the joy of the moment," Bai says. Very true, indeed, and only a sample!
"I'm a beautiful human being, so I give all the delight, and the sexiness, the openness, the true meaning to people." ~ Bai Ling
Yes, Space Jockey Reviews only wishes we could interview Bai too; but, in the opportunity's absence, we'll settle, happily, for the new one from Artist TV. Yes! Even though SJR Editor in Chief Chris Rennirt is not the interviewer (and he wishes he was), this one is too good not to share! In the meantime, we'll keep our fingers crossed and an empty seat on board, just for the chance! (Wink, wink, Bai! Give us a call!) 😀
Thinking back to The Crow (the last movie starring Brandon Lee, from 1994), now 20 years ago, we remember Bai as the deadly but beautiful Myca–the gothic girlfriend of arch-villain Top Dollar. Her character's quote, as well as her simple presence, help define the The Crow, as a movie to remember: "The crow is his link between the land of the living, and the realm of the dead." Ominously she adds, captivating us all the more, "He has power. But it is power you can take from him." And, Bai has the "power" of enduring beauty that can't be taken from her! Yes, indeed she does!
Speaking of Bai's beauty, immortal as it seems, one can't help but compare her now, in 2014 to her as she was in 1994 as Myca. Spanning the 20 years, and seeing no change, we wonder if she has found what Ponce de León did not–The Fountain of Youth! Yes! Really! We are not kidding! (The cryo chambers at SJR couldn't do better!) Bai's enduring youth is proof that her age is only chronological, not physical. She has looked as young and beautiful for the last 20 years, since we first saw her as Myca, as she does now! Yes! At SJR, Bai wins the award for "The Most Unaging, Eternally Beautiful Woman" we know! How's that for unusual awards? In any case, it's well deserved! Congratulations, Bai!
As for bacground on Bai, Thomas L. wrote the following informative, mini bio (posted on IMDb) with more facts than we could find fast enough:
"Born in the southern city Cheng Du of China, Bai Ling began her career at the age of 14. She enlisted In the Chinese People's Liberation Army where she spent three years in a performance troop entertaining soldiers stationed in Tibet. Bai Ling first gained the attention of audiences and critics alike when she won the coveted lead role opposite Richard Gere in Jon Avnet's Red Corner (1997). She received numerous accolades including the prestigious Breakthrough Performance Award from the National Board of Review. She also garnered the Discovery Star awarded by the Hollywood Women's Press Club for their Golden Apple Awards. While developing her remarkable facility with the English language, Bai Ling has worked with prestigious filmmakers such as Oliver Stone in Nixon (1995), George Lucas in Star Wars: Episode III – Revenge of the Sith (2005), Will Smith in Wild Wild West (1999), Spike Lee in She Hate Me (2004), Jodie Foster in Anna and the King (1999), Ang Lee in The Wedding Banquet (1993), Alex Proyas in The Crow (1994), Angelina Jolie in Sky Captain and the World of Tomorrow (2004), and Luc Besson's French movie Taxi 3 (2003), in which she spoke French. Also Bai starred in Terrence Malick's Broadway show Sansho the Bailiff. Bai Ling dazzled audiences with her portrayal of the sexy, mysterious Achara in the hit TV series Lost (2004), and intrigued audiences with her seductive exhilarating role in HBO's Entourage (2004).
Bai Ling was awarded the Asian Oscar for her daring, brilliant performance in her first Hong Kong film Dumplings. Her performance also earned her an additional three major awards in the Far East. She received the Spirit Diversity Award by The Hollywood Motion Picture Association. Her film Southland Tales (2006), directed by Richard Kelly was in competition at the Cannes Film Festival.
Bai [also] starred in and executive produced the movie Shanghai Baby. She has also recently completed eight movies and most proudly worked with Taylor Hackford in Love Ranch (2010), co-starring with Helen Mirren and Joe Pesci, which…premiered in US. Bai also starred in a crazy role in worldwide release Lionsgate comedy action Crank: High Voltage (2009) with costar Jason Statham. And, [she] just finished her first 3D film Back 2 Hell." (Click here for a link to to Thomas L.'s complete Bai Ling bio on IMDb.)
Be sure to check out the interview above! It's just over an hour; but, just as time flies when you're having fun, it will fly here as well. Also, enjoy a few Bai Ling photos we consider "choice." We say "a few," only because there are far too many to post them all; but, these do make the point well! Oh, and with all of Bai's sexy shoes (as you'll see), we'll have to give her an award for that too! 😀
Visit Bai Ling's official website at www.officialbailing.com!
For regular posts and photos, "Like" Bai Ling on Facebook!
For all the latest news and tweets, follow Bai on Twitter!
For Bai's complete filmography and more, check her out on IMDb!
For great news and articles (if you can read German), visit Artist TV!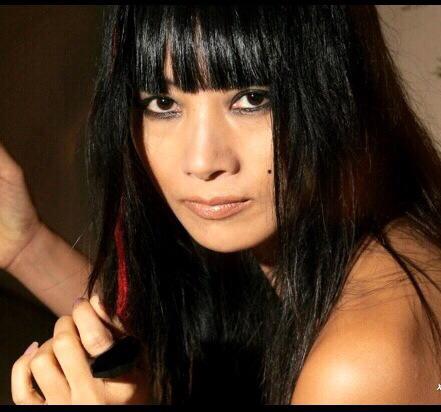 _________________________________________________________________________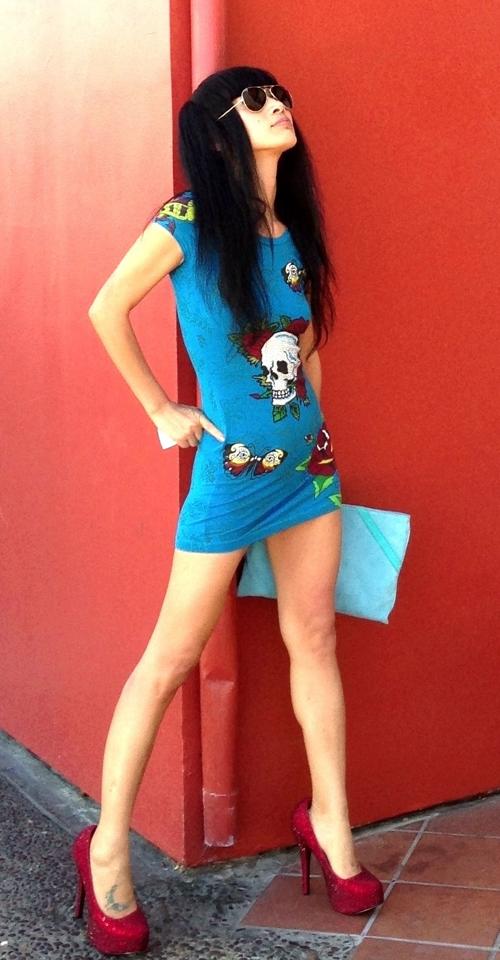 _________________________________________________________________________
Yes! At SJR, Bai Ling launches 10 rockets, easily!
You may also like these!