Space Jockey Reviews, of course, welcomes all space girls, from the planet Earth to the farthest reaches of the universe beyond. Whether near or far, light years away or a nearby moon, it never matters. All that's required is a helmet with a female in it…and a little attitude never hurts!
Great news! While trawling the galaxy, we've found a galactic gal again more than worthy! The video above (named simply Space Girl) was just intercepted by SJR mission control, and is it ever a good one! Yes, indeed! From photographer Daniel Alanis and his masterful cinematography comes Space Jockey dreams made again. If you don't believe it, check it out and change your mind!
The stellar siren (Jade McDaniel) does more with just a helmet and a smile than most astronauts do with a whole suit and a ship! With her retro ray gun in hand, we eagerly surrender our attention! Can you really blow kisses in space? Apparently so! Our lively space cadet shows us how, with energy enough to power our jet packs easily. Welcome aboard, Space Girl; an honorary Space Jockey you are! With you, dancing through the stars is our destination! 😀
Space Girl is drected by Daniel Alanis and Chris Smith, edited by Spiros Chong, with makeup by Amanda Carrete, and cinematography by Daniel Alanis.
For more great videos and photography from Daniel Alanis, visit www.danielalanis.com!
Check out more of Daniel Alanis' awesome work on Vimeo!
Follow Space Girl and model Jade McDaniel on Twitter @SlimJadey!
"Like" Jade McDaniel on Facebook!
Visit Jade McDaniel's website at jademcdaniel.tumblr.com!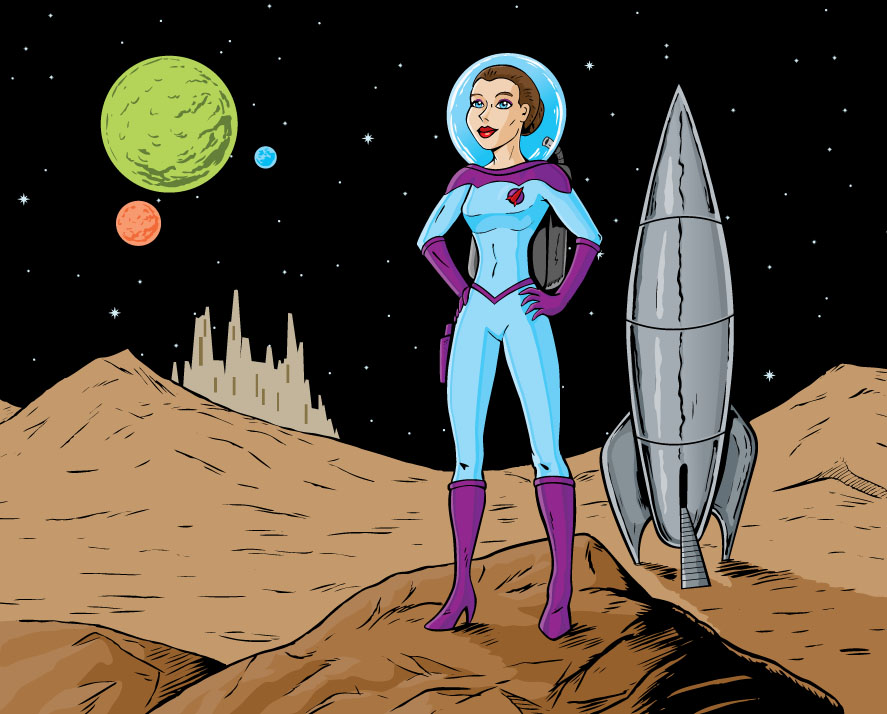 You may also like these!