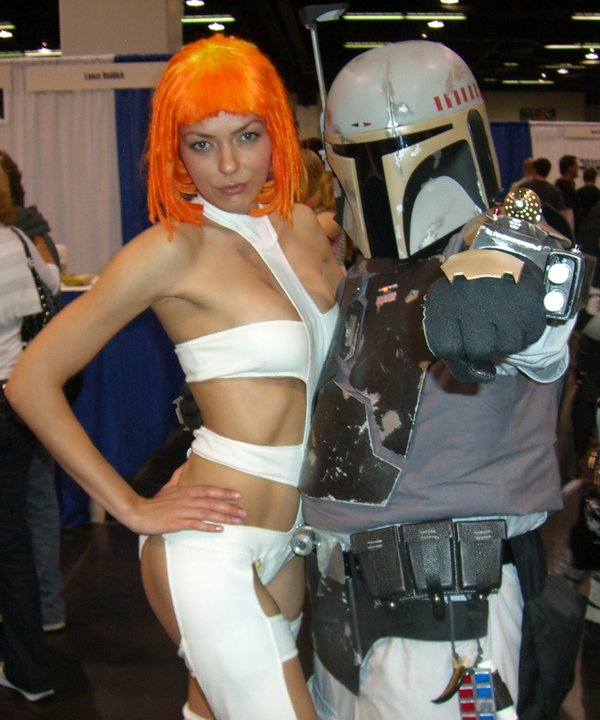 Are there many women more alluring than Adrianne Curry as Leeloo? Absolutely not! Are there many women more alluring than Adrianne Curry in general? Absolutely not again! No matter what her real-life or Cosplay role may be, Adrianne is a superstellar event any day of the year at Space Jockey Reviews! Giving Milla Jovovich herself a good run for her Multipass is probably the least that Adrianne accomplishes here!
Yes, I know the video and photos below are from the 2010 Wizard Con, a couple of years ago. But again, does it really matter. Of course not! Memories are just as strong whether from photos, videos, or the mind. Whether two years, ten years, or yesterday, Adrianne Curry is a Space Jockey Reviews favorite as long as the stars shine in the universe! As Leeloo, Adrianne will even shine long after the stars are gone! 😀
And now for a few more photo memories of the alluring Adrianne Curry as Leeloo! 😀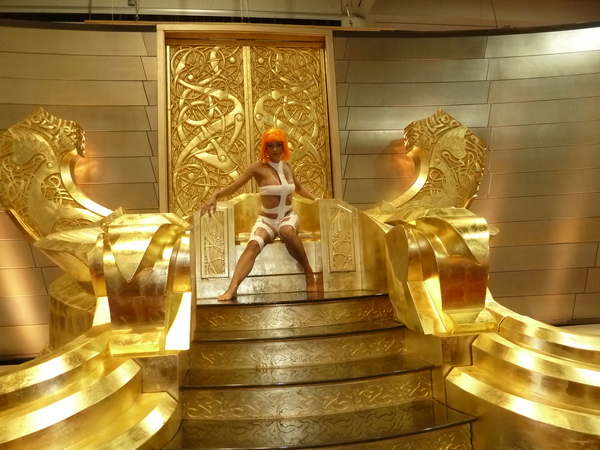 Yes, I could have put Adrianne Curry in the Space Jockey Reviews Star Showcase for being Adrianne Curry alone, complete with her explosive exploits and always-pretentious personality (and I assure that I'll be dong that soon enough). However, for the time being, she sits here, in all her Cosplay glory as the alien savior and object of intergalactic ogling herself–Leeloo!
So, without further adulation, I present to you, with great joy, the MACHINIMA.COM video interview with the woman, as the character this post is all about–Adrianne Curry as Leeloo, complete with her Multipass, sexy next-to-nothing outfit, and equally-sexy, otherworldly accent. Enjoy! Oh, and by all means, watch it as many times as your Adrianne Curry/Leeloo watching self desires! Thank your lucky stars that digital video never wears out! 😀
You may also like these!